Classroom without walls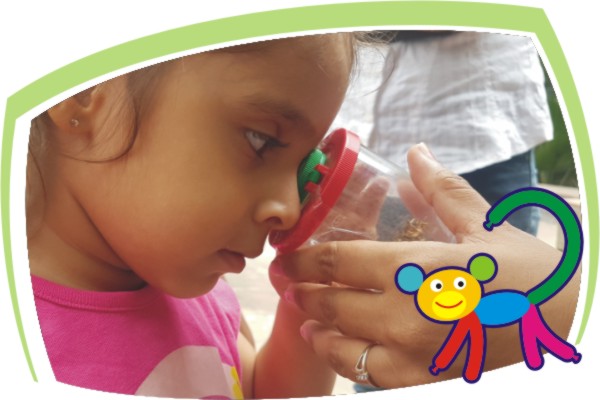 children in the realm of wonder and wander
Children at the Preschool will have the ability to wonder and wander, they need to be given the time and encouragement to think independently, be grounded as individuals, in a safe and homely atmosphere. Every child is encouraged and supported to become a polymath( a person whose expertise spans a significant number of different subject areas , such  a person is known to draw on complex bodies of knowledge to solve specific problems). Children develop cognitively, physically, emotionally and socially. Teachers are facilitators who are empowered with knowledge, tools and technology to make a difference in the lives of children. The teachers plan collaboratively for teaching and learning.

Understanding by design, thinking routines will help children to learn at their own pace and space. The activities will be documented for each child's learning.

Teachers will plan using technology to plan learning activities and document the child's journey effectively to share the moments and memories of the child.
a week  at the planet discovery centre
circle time : talks and discussions, brainstorming views and opinions , ideas and perspectives.
reading
language and numeracy,
science experiments
environment studies
construction blocks, manipulatives
inquiry based themes
value education Gandhiji's principles applicable in today's world
physical and emotional endurance, personal social education
respecting nature ,gardening, nature walks, water animals and marine life
growing vegetables and having organic food
pottery, art, sculpture
weaving and printing
drama , performing arts ,music, dance and movement
 nature walks
field trips
STEM
The centre has indoor and outdoor classrooms and special locations for the students to do their academic work. The basic ideals are the concept of respecting nature and it's cycles, aiming to spread awareness through students and living sustainable lives.