Approaches in Learning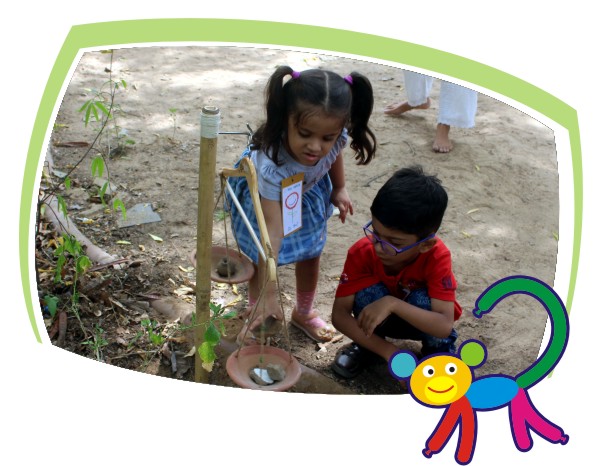 language and literacy
Reading, Writing, Speaking, Listening and Visual Presentation
Recognition of text and words
Using appropriate conversational and communication skills

art, music, drama and performing arts
Exploring the visual arts, dance , drama and movement.
Expressing thoughts through drama , action and language
Appreciating music, musical instruments  and songs
personal and social education
respect and value  the world around us.
Understanding emotions and behaviours
Having a good self esteem and positive attitude
Working in teams  cooperatively and constructively.

environment studies
Study of the earth and its infinite resources.
Understanding people, culture, belief, values and places on the earth.

science and technology
Using scientific skills, understanding living and non things, properties of materials.
Understanding the human body and its functions
Having knowledge of Earth's environment
Perform simple experiments
using technology to enhance one's understanding
numeracy
Number work and simple operations
Shape and Space
Measurements
Pattern and Functions
Problem Solving
Data Handling
physical development
Working on gross motor and fine motor skills , physical strength and coordination
Working with physical endurance and mobility
Competence with physical activities.
Critical thinking and problem solving
Developing approaches to learning
Observing real life experience
Solving problems to arrive at solutions.